Unlock Your Weight Loss Journey with Our Proven Diet Plan!


Are you ready to embark on a journey to a healthier, happier you? Look no further! Our science-backed weight loss diet plan is here to help you achieve your fitness goals with confidence and success.
Sustainable Results: Our diet plan focuses on gradual, sustainable weight loss, helping you maintain your progress for the long term.
Personalized Approach: We understand that everyone's body is unique. That's why we offer customized diet plans tailored to your specific needs and goals.
Nutrient-Rich Meals: Enjoy delicious, satisfying meals that are rich in essential nutrients. Our diet plan is all about nourishing your body, not depriving it.
Balanced Nutrition: Say goodbye to extreme restrictions. Our diet plan promotes a balanced intake of nutrients, ensuring you stay healthy while losing weight.

Positive Lifestyle Changes:

We're here to help you build healthy habits that extend beyond just losing weight—leading to a happier, healthier you.

No Gimmicks: We don't believe in magic pills or overnight solutions. Our approach is based on real, science-backed strategies.

Long-Term Results

: We're not about quick fixes; we're about long-lasting transformations. Our program equips you with the skills and knowledge to maintain your results.

Convenient and Accessible

: Our program is easy to follow, whether you're at home or on the go. Access your personalized plan from anywhere.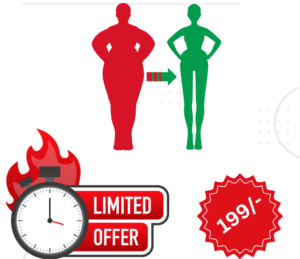 Ready to take the first step towards a healthier you? Click the link below to learn more and start your journey with us today!